Riding routes during the Wheelmen Annual Meet in July 2018
If you want more details now, click the map graphic to be taken to the on-line GPS map for that route.
The OHWT route will travel a few blocks in the city to the (paved) North Coast Inland Trail. The 5-mile turnaround break will take place in the Kipton trailhead / park.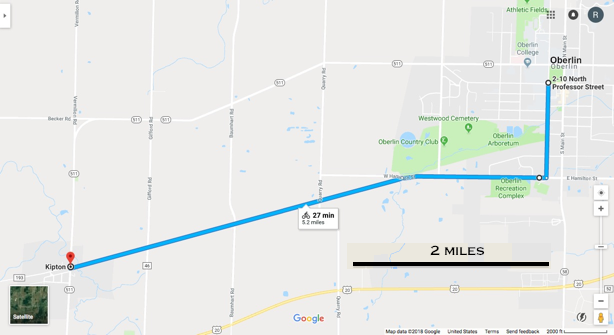 Century day will offer two options for riding. Combinations of laps may be used to total 100 miles for the day. Both routes will mainly utilize lightly traveled rural roads among farms and fields. The 13-mile, 8-lap Century route will stay close to Oberlin.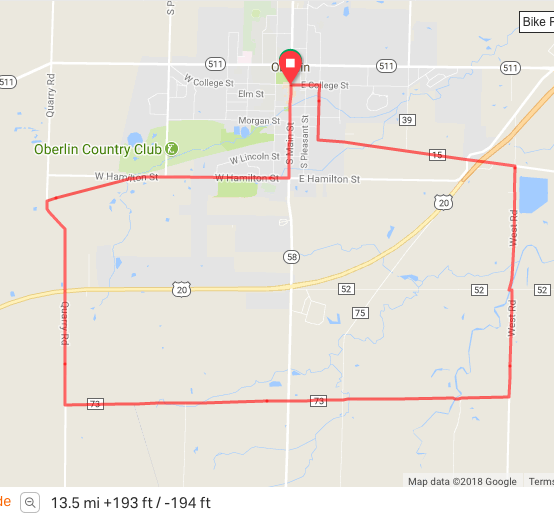 The 25-mile, 4-lap Century route will extend further south of Oberlin.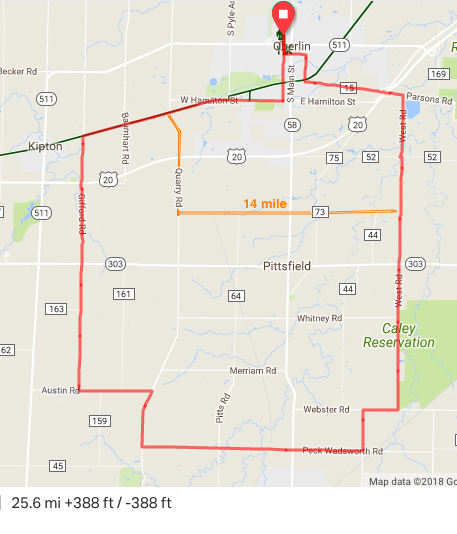 Both century routes will allow a straight 'shortcut' across the top to avoid going into downtown Oberlin for riders desiring continuous consecutive laps.