Riding routes during the Wheelmen Annual Meet in July 2018
If you want more details now, click the map graphic to be taken to the on-line GPS map for that route.
The OHWT route will travel a few blocks in the city to the (paved) North Coast Inland Trail. The 5-mile turnaround break will take place in the Kipton trailhead / park.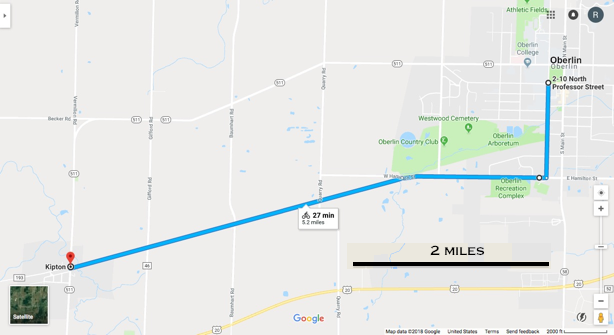 Century day will have a 14-mile route for a seven-lap century, a four-lap half-century, or two-lap quarter-century. This route will utilize lightly traveled rural roads among farms, fields, and streams. This route will stay close to Oberlin and is ridden in a clockwise direction.
This route will allow a straight 'shortcut' across the top to avoid going into downtown Oberlin for riders desiring continuous consecutive laps.

As an option for more adventuresome and experienced riders, a similar route of 25 miles will be offered, but without regular sag service. Groups of riders are recommended with cell phones, just in case.
The 25-mile, 4-lap Century route will extend further south of Oberlin.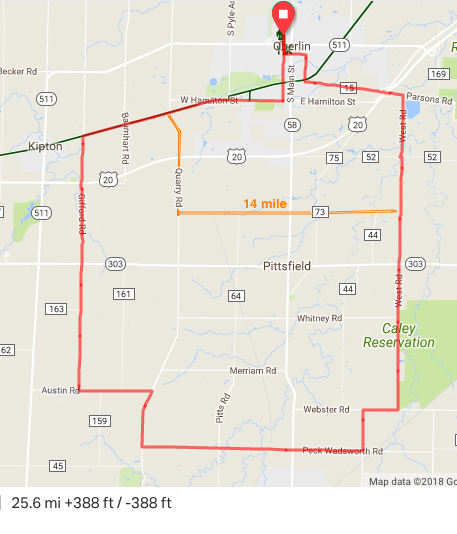 ---
Last edit date: April 13, 2018